Future-9 Functions of critical ergonomics to support gamers everywhere.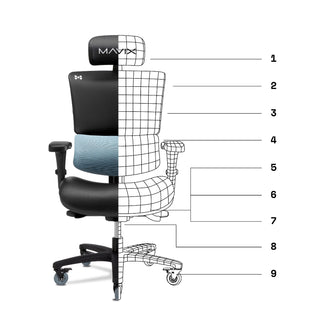 Mavix Has Your Back.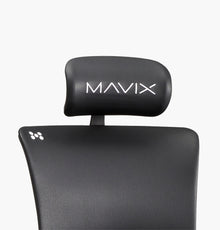 1. Adjustable Head & Neck Support
Have you ever been uncomfortable after sitting for a few hours without head and neck support? Not with Mavix. All Mavix models come with an adjustable head and neck support because good ergonomic principles don't end at your shoulders.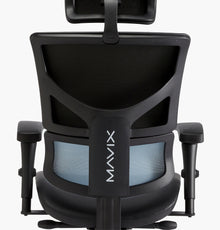 2. Adjustable Backrest Height
Get comfy. The independently adjustable backrest lets you raise the DVL® to fit the curve of your back, supporting the natural shape of your spine.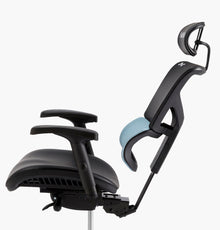 3. Infinite Locking Position Recline
How low can you go? Mavix recline offers an amazing 127-degree arc angle in full-extended recline. Let your body be suspended in a near-flat oasis of comfort. Feel free to lower down, relax, and even nap.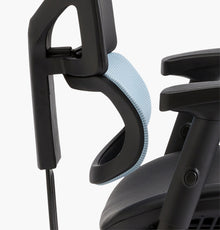 4. Dynamic Variable Lumbar (DVL)® Support
We've got your back, even when you have to carry your team. Meet our Dynamic Variable Lumbar (DVL)® Support. It intuitively adjusts to your body every time you move. That way, you're focused on your game, and not your back.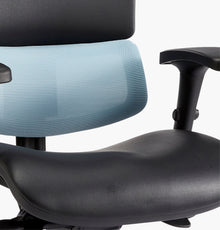 5. Cooling Seat Surfaces
Say goodbye to swamp-ass. Our fabrics are designed to keep you cool even when your game is on fire. From mesh to soft leather, each surface is comfortable and cool.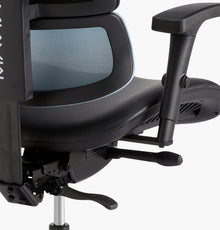 6. Seat Depth Adjustability
Slide into action. The seat depth adjustability lets you slide your seat backwards and forwards, placing your lumbar in the most ergonomic position.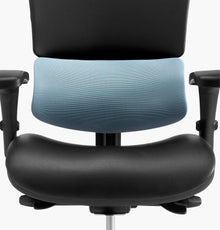 7. Wide Seat
The bigger, the better. Mavix chairs are designed with a wider-than-average seat, giving you the most cushion and comfort to your gameplay.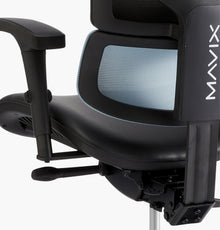 8. Adjustable Tension Recline
No awkward tension here. The tension on Mavix chairs lets you lean back with resistance, and then lock into position.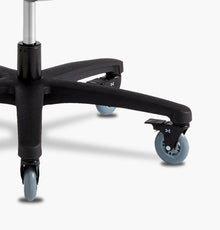 9. Locking Enabled Wheels
All Mavix chairs come with locking wheels as a standard. Your chair will stay locked into position, even if your body makes quick and fast movements.